New Patients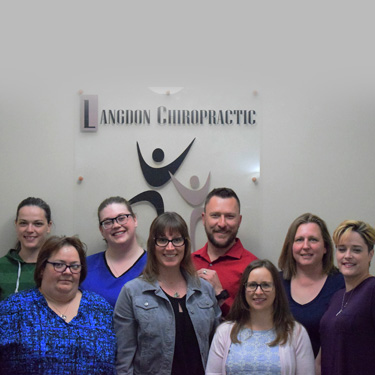 When you walk in, you'll be greeted by our warm, friendly and positive team. We want you to feel at home from the moment you arrive. Our genuine, caring staff looks forward to welcoming you!
Your First Visit
You can get the new patient forms off our website and bring them in with you completed. Otherwise, we ask that you arrive about 10 minutes early to fill them out in our office. After you're done, our staff will escort you to the consultation room. Dr. Jensen or Dr. Stordy will meet with you to find out your needs and health history.
Then, we'll complete a gentle spinal examination to determine if chiropractic may be able to help you. This process includes testing such as range of motion, orthopedic testing and a posture analyzation. You'll receive your first adjustment and be on your way in 20-45 minutes.
Your Second Visit
At your next appointment, Dr. Jensen will complete a brief reexamination to see how you have responded to your first adjustment. You'll have another adjustment and discuss a plan to meet your goals. This visit takes 10-15 minutes.
Your Care Is Your Choice
You wouldn't brush your teeth once and think that it's enough to keep your smile healthy. If you want to have a healthy spine, it may be beneficial to see a chiropractor for the rest of your life. It's up to you, however, with no pressure from us.
Schedule a Same-Day Visit
We accept insurance, workers' compensation cases and motor vehicle accident injuries. Contact us today to schedule your appointment with us!
CONTACT US »
---
New Patients | (403) 936-2450