Dr. Nikki Stordy, DC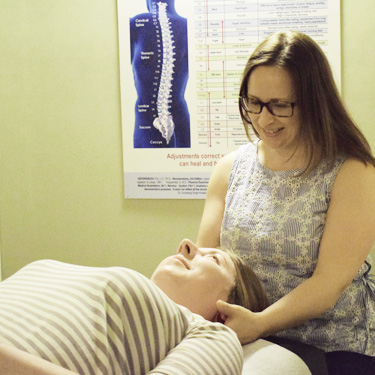 Dr. Stordy's chiropractic story began in her last year of University. She went to a chiropractor for a recent shoulder injury and through the regular chiropractic adjustments the doctor also helped her body heal from back pain, severe and frequent headaches, and a few other conditions that had not been helped by other medical treatments. Nothing else had changed in her life so she knew that it was chiropractic care that made the difference.
Dr. Stordy's chiropractor educated her on the power of the nervous system and that if the spine was properly aligned and functioning correctly, her nervous system would work better resulting in improved overall health. She was so amazed with this truth and shocked that this information is not shared in mainstream health care that within a few months of chiropractic care she had applied to go to chiropractic college!
Practicing Chiropractic
After graduating Valedictorian from Palmer College of Chiropractic in 2004 Dr. Stordy began practicing in Alberta and has been blessed with helping people achieve better health with natural means. She has a strong desire to help pediatric and prenatal patients and also incorporates nutritional advice into her family wellness practice.
---
Dr. Nikki Stordy | (403) 936-2450