Meet the Team
Our staff has been helping people live healthier lives since the clinic opened in 2007. The staff is experienced and committed to promoting health.
Lynette Rudd, CA
I have been with Langdon Chiropractic since 2007 and have had the opportunity to watch the practice grow from a staff of 2 to 8, encompassing 4 different health and wellness disciplines. I have been under chiropractic care since grade school, and as the busy mom of 2 very active children, our whole family is under regular chiropractic care. We have enjoyed tremendous health benefits from chiropractic, and It will always be an important part of my family's overall continued health.
---
Desirae Laviolette Brown, RMT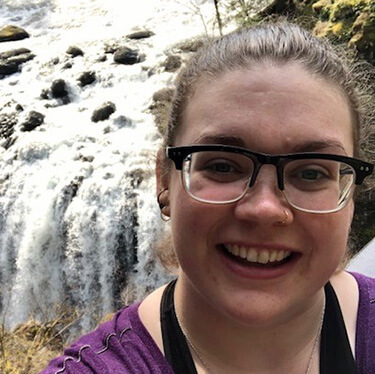 I was introduced to massage when I was 17 after a bad car accident. I had terrible low back pain that wouldn't seem to go away, and being a teenager that was used to bouncing back, I was frustrated and confused at the discomfort I was in on a daily basis. That's when my chiropractor at the time suggested massage. I was anxious at first and wasn't sure what to expect, but my massage therapist was very knowledgeable and made the whole experience very comfortable and I benefited greatly from the treatments. It was soon after that that I became more passionate about yoga and other exercise as forms of good preventative medicine.
I decided to become a massage therapist because I was passionate about the possibility of helping people the same way my first massage therapist helped me. As I continued to grow as a massage therapist, it became more apparent that massage was just one piece of a much bigger puzzle for health care. For that reason I started to look for a team of like-minded individuals that would approach health challenges and muscle pain with not just a single modality, but multiple ones. And that's how I found the Langdon Chiropractic and Wellness team in May of 2015.
I truly believe that with the proper combination of massage, acupuncture, chiropractic care, nutritional balance and an exercise and stretching routine, most musculoskeletal problems are treatable and preventable."
I went to CDI college in Calgary, AB and attended the Advanced Massage Therapy Program. I started working as a massage therapist in 2012 and am currently employed in both Langdon and Calgary. I am a registered massage therapist through the Remedial Massage Therapists Association and I am therefore covered through all insurance companies. I continue to improve my skills through continuing education courses and my own exploration of technique.
---
Shara Fuss, RCRT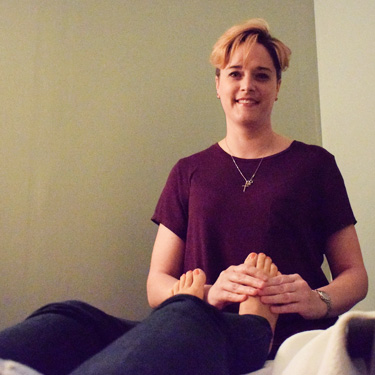 In 2017, I decided it was time to make a career change and embraced the opportunity to serve others by training with the Reflexology Association of Canada, and became fully certified in 2018. Choosing to study with RAC ensures the top standards in education and practice for all my clients.
I have been asked many times, "Why Reflexology?" I have found, through personal experiences and now professional experiences, that Reflexology can provide the much needed relief through working the body reflex that ails you, on the part of the body that does not. It is non-evasive and so relaxing.
Check with your health benefits provider for your coverage with a Registered Canadian Reflexology Therapist.
---
Langdon Chiropractic and Wellness Centre Team | (403) 936-2450